CEO Message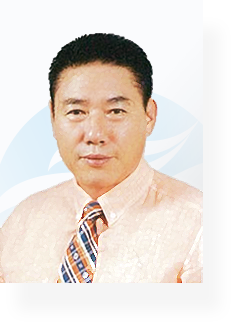 Welcome.
Thank you for your visit to this website.

Since its business launching as a diesel engine maintenance service enterprise in 2000, Beomchang Co., Ltd. has accumulated technologies and experiences over the last many years in the land and marine diesel engine maintenance area and has grown further by taking on challenges and make accomplishments with the efforts of executives and employees.
Beomchang Co., Ltd has taken many crises in the rapidly changing global conditions as our chances to accumulate technologies experiences and consequently has developed further. By overcoming its limits, the company will leap forward to the top enterprise in the diesel engine maintenance service area.
All executives and employees will take social roles and responsibilities on the basis of quality management and environmental management, and will develop the technologies and experiences further to hand over beautiful and plentiful marine resources to descendents.
In our website, we will do the best to provide a diversity of information accurately for all people who are interested in Beomchang Co., Ltd.
Thank you.




(Yoon Byeong-gu) CEO of Beomchang Co., Ltd.